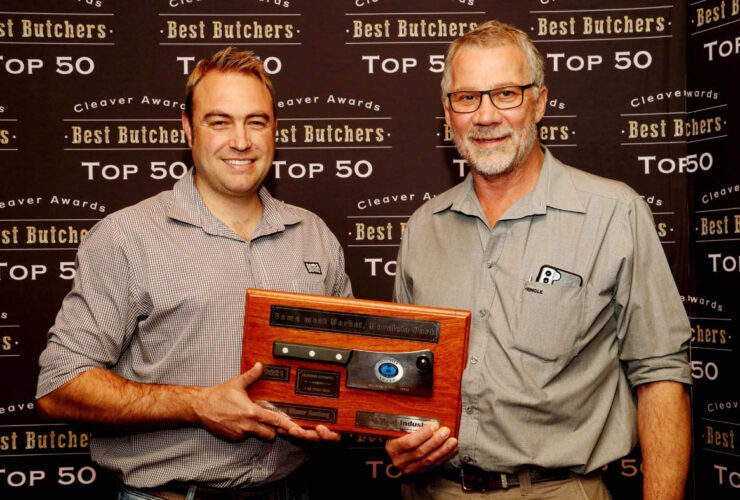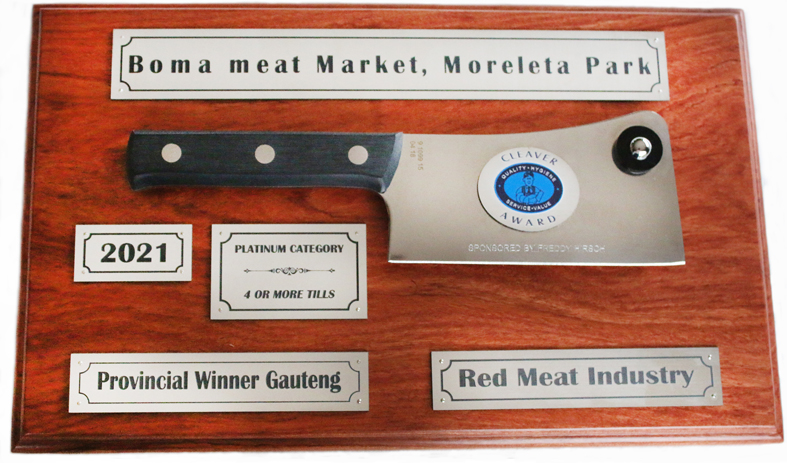 BOMA MEAT MARKET & DELI
About Us
Boma Market Meat, a landmark in the east of Pretoria since 1994, has been accepted as part of the community. The vision of the owner, Hendrik Steenkamp, to establish a 'Meat Market with Difference', has led to a highly awarded meat market offering quality products.
To prove its dedication to its customers, BOMA Meat Market has extended its services by opening a Deli in Moreleta Plaza as well as a branch in Olympus Village. Boma Meat Market's outstanding quality and service is recognised by the Red Meat Industry. Winning the Cleaver competition several times for its outstanding quality meat products and dedicated service, endorses Boma Meat Market as a top meat market in the country.
Boma Meat Market continuously develops new products to suit the changing lifestyle of its clients. To meet the needs of its loyal customers, a spacious production unit was needed, which led to the expansion of the Deli to brand new premises in Moreleta Plaza. A variety of cooked, ready-to-serve meals are prepared daily. Boma Deli is proud to offer our customers home cooked meals, from meat dishes to cooked vegetables, fresh salad and dessert, as well as fast food for those on-the-run. To meet the needs of its loyal customers, Boma Deli offers a selection of products from Boma Meat Market, in order to offer a one stop facility.
Boma Meat Market, purveyor of quality meat products. Welcome to our friendly service.
BOMA
Withstanding the test of time
5000 +
HAPPY CUSTOMERS PER WEEK
21
TONNES MEAT PROCESSED PER WEEK